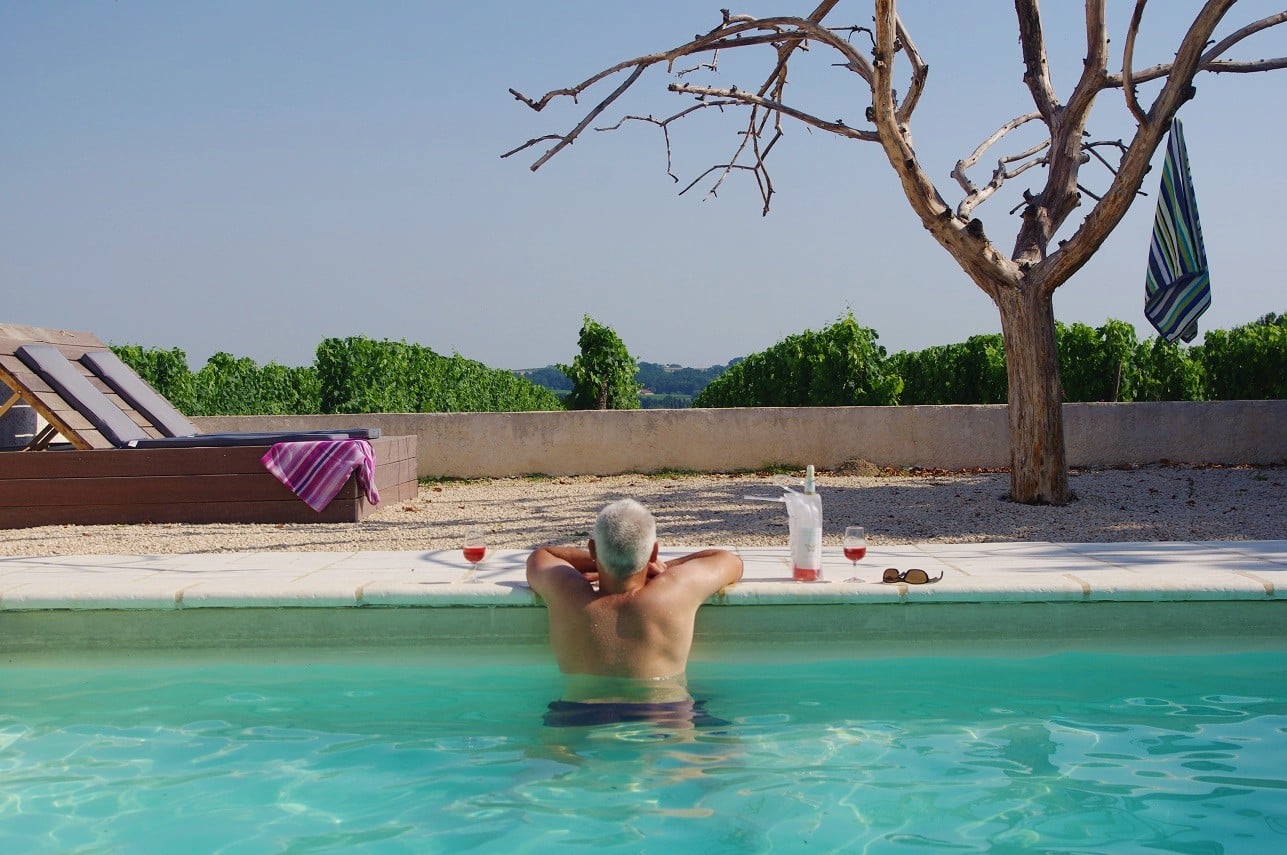 The best memories are often found in special moments and unexpected surprises. At L'Autre Vie, while we've taken care to bring you the style and comforts that make for a great escape in a beautiful place, what we love most is to put you at ease, spoil you, and see a smile on that face. That's the soul of L'Autre Vie.
Relax by the pool under the big old cherry tree, or in full sunshine with the vineyard alongside you. Enjoy a meal in the middle of a vineyard and feel like you're the only ones on the planet. Catch up with old friends over a glass of wine on the garden terrace or by the fire on a cool evening. It's moments like these that make for great memories.
A touch of our warm L'Autre Vie hospitality will help complete the experience, as we take the stress out of your stay with lots of inside tips on getting the most from your time away.
We look forward to sharing L'Autre Vie with you.